Smart, Simple Solutions to
Debt Freedom
Join an incredible community of therapists conquering their student loans at record pace through travel physical therapy, student loan guidance, and entrepreneurism!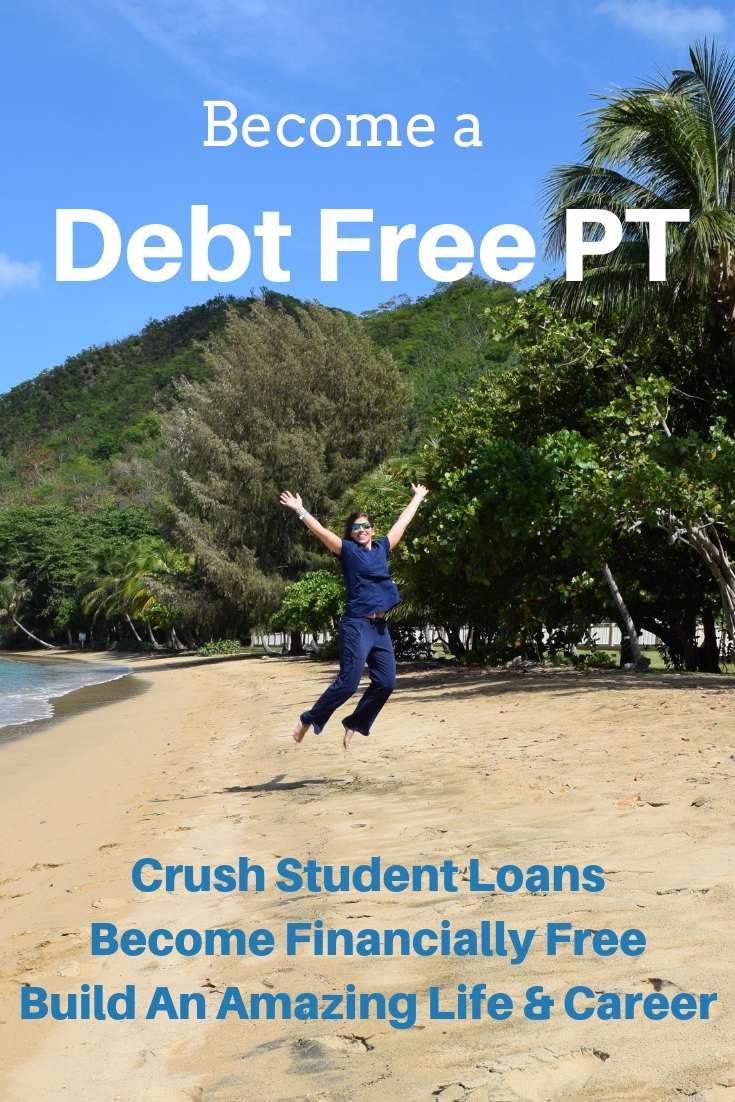 Six Figure PT, Experienced Travel PT , Career & Student Loan Mentor  
Determined to not have my student loans control my life, I have paved my own PT path, consistently earning tens of thousands more than the average physical therapist. In just 3 years, I had saved enough to have the ability to pay off my $200,000+ student loans. 
I'm now on a mission to help PTs, OTs, SLP's and pre-healthcare professionals graduate with NO STUDENT LOANS or to help them SAVE THOUSANDS and pay off their student loans while still having a life!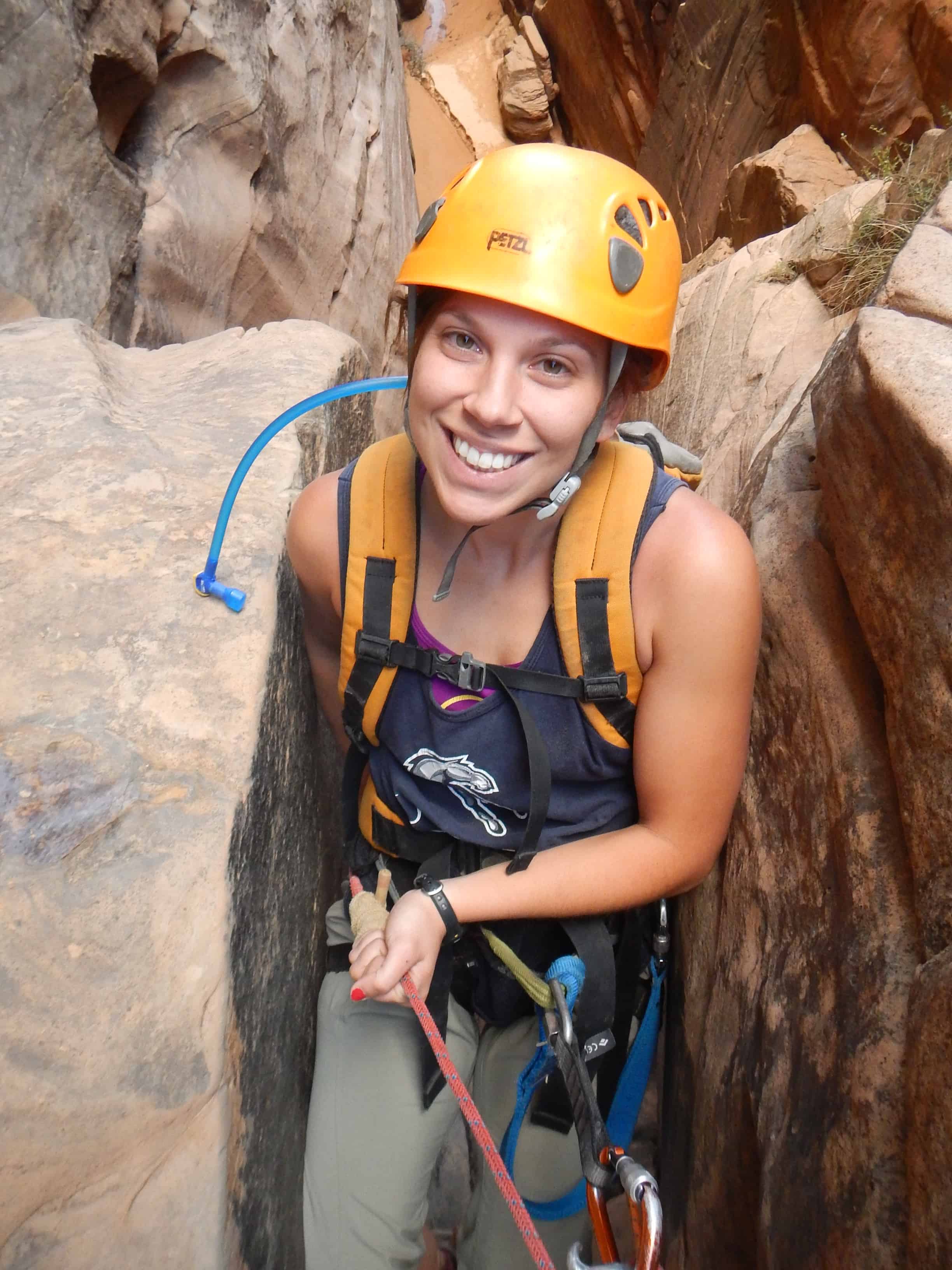 Learn How To Become Debt Free Today!

Click the above title to learn the exact steps to pay off your loans – in any setting, even as a new graduate! Get strategies that only PTs' would know!  Pre-PTs and all other healthcare professionals welcome!

Debt freedom starts with the right career! Click here the above title to learn more about travel PT. Traveling is one of the best career routes to pay off your student loans since it combines incredible pay, unbeatable experience and flexibility!

I interview therapists in my podcast, Therapists On Fire, who have found novel solutions to become debt free or for making extra money through starting a variety of unique business. Click the above title to listen!
Free Course And mentoring For Travel Healthcare Professionals
Join Me And Become A Successful Travel Physical Therapist!
I want you to be successful from day 1 as a traveler (PT, OT, SLP, RT, RN, and any other professionals are welcome!)
I have created an in-depth course on travel healthcare and have made connections with top companies to make sure you get premier jobs and pay rates for your work!  I even speak with you individually to answer all of your travel questions and create a customized travel plan for you!  Plus, I have made a complete a course on how to pay off your student loans with traveling which is 100% included in this program for free.
All this is 100% free!  Click below to get started in the best free program for healthcare professionals!
Become A Successful Travel Physical Therapist Today!
Get my free comprehensive online Travel Success courses including a Travel 101 Course (The Ultimate Guide To Travel Healthcare) and How to Pay Off Your Student Loans with Traveling Course to learn everything about traveling right away plus access to amazing recruiters and the help you need a long to make sure you are being treated right along the way!
Already a part of the program? You can get rewards for sharing.  Or are you already a traveler and wanting a side hustle? Either way, sign up to get cash while helping others travel too!
Expert Student Loan Guidance – Get On the fast track to paying off your loans
Conquer Your Student Loans With A Step By Step Program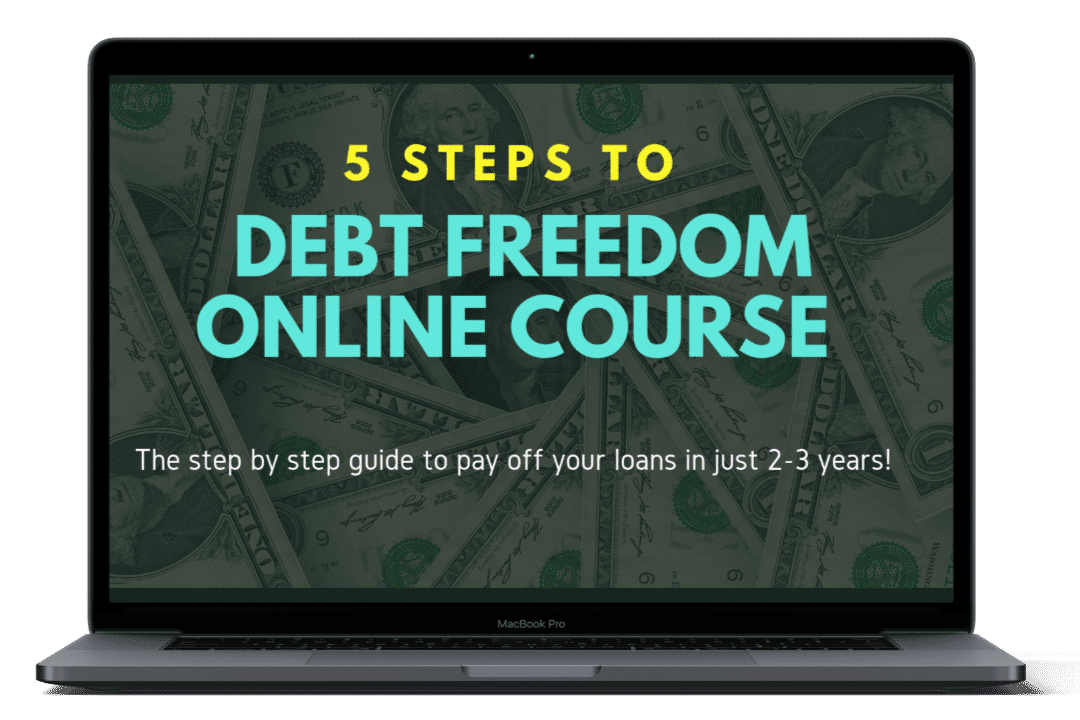 See Exactly What's Included!
1. Step by step instruction to crush your loans: I have created an easy to follow frame work that works for any loan amount!  I walk you through how to pay off $100,000 in 2 years for example!
2. Learn how to make $100,000 – even as a new grad! Learn how to score the top paying careers in therapy and get expert guidance on creating your resume, interviewing, and negotiation. 
3. True Passive Income Strategies: Learn how to make additional income, without having to create your own buisness. These techniques literally take a few minutes and afterwards, you'll have earned several hundred more dollars a year! 
4. Video, PDFs, Live Screen Captures: Besides easy to follow videos, I have PDF templates to help you be accountable and organized on your path to conquering your loans. 
5. Lifetime access and rockstar support. Have questions, you can text, email or call me. I will respond within 24-48 hours personally! 
Listen and watch amazing therapists change the world with their side hustles
Become A Entrepreneur With The Therapists On Fire Podcast
Learn about healthcare professionals who have become tele-health practitioners, clinic owners, health coaches, public speakers, authors, professional bloggers, course creators, e-commerce moguls, and so much more!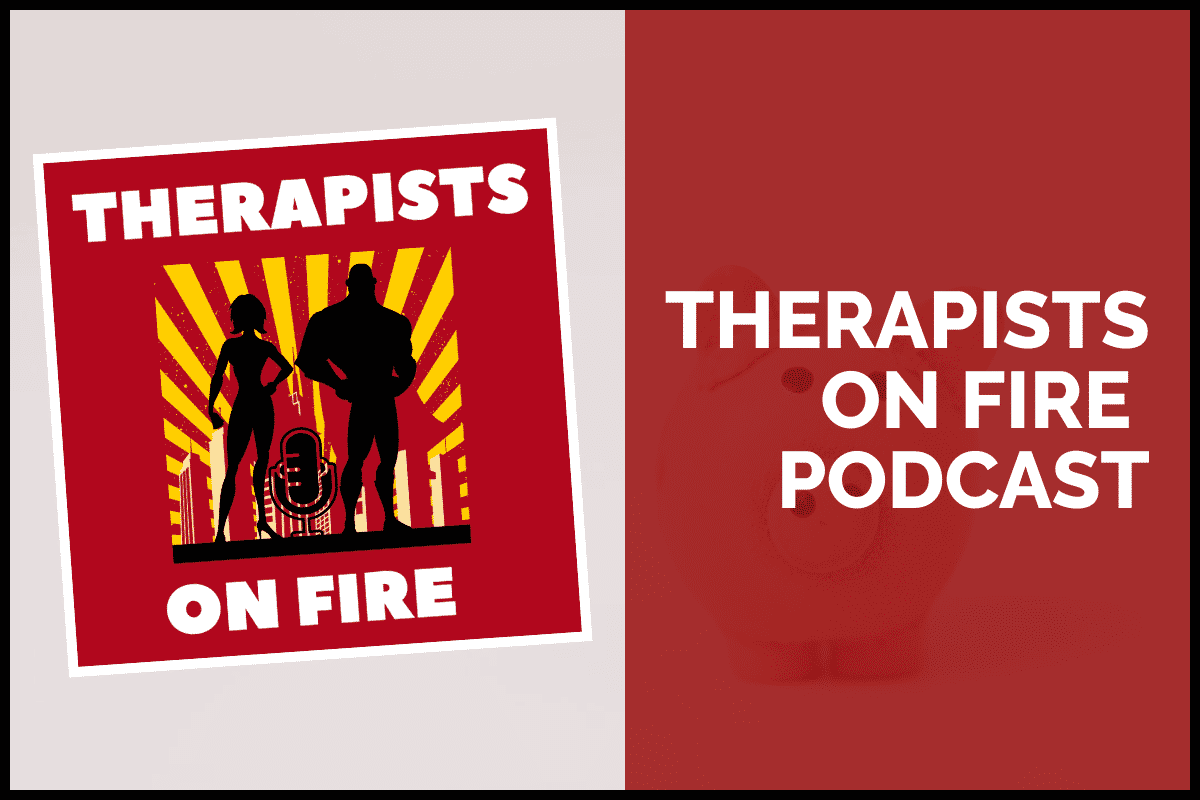 How Real Life PT's Have Benefited From Debt Free PT
"School gave me the basics to become a great clinician but did not prepare me for life after graduation. Emma has been so helpful and patient with me, explaining everything I need to know to get my finances in order and laying out all my options when it comes to creating the physical therapy career that fits best with my life goals."
Rafael N.
"Emma has been a fantastic mentor! Her program has helped me to make my travel PT dreams a reality. She spent countless hours guiding me in the right direction in terms of travel companies, recruiters, student loan repayment options and all questions related to travel PT. She truly cares about creating a successful travel experience for other physical therapists!"
Deanna M.
"Emma has made me feel so  much more confident with my path to public service forgiveness! She helped me create a personalized plan as I transitioned from traveling to PSLF. 
Working with someone who relates to my exact situation and gives me hope is priceless!"
Courtney S.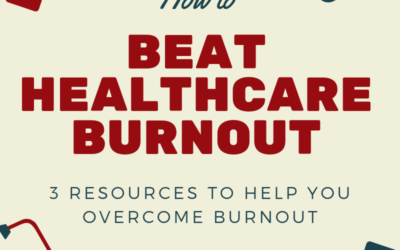 Physical therapy is such an emotionally and physically draining job that it is easy to feel burnt out.  Don't get me wrong, there are many other jobs that are also physically and emotionally draining too and burnout is global crisis! But I'm a PT here to talk...
Email Me To Speak At Your School Or On Your Podcast!  
I would be honored to speak at your school, guest post, or be a guest on your podcast!
I provide a wealth of information on student loans, career options including traveling, contract and public service positions, and social media in healthcare! 
Join The Debt Free Physical Therapy Facebook Group! 
We are an incredible community of therapists paving our own paths to amazing careers and living incredible lives while paying off our student loans!